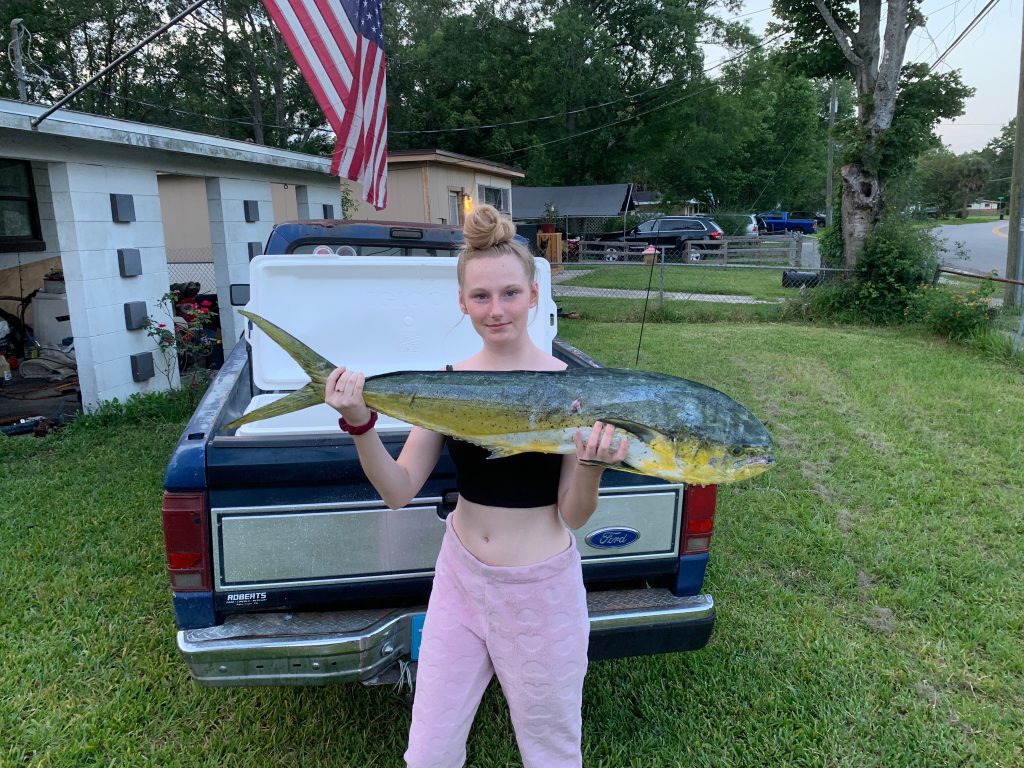 In spite of this government shutdown, we can still go fishing!   Here is Club Teenager Amelia Siegel with her 14 Pound 2 Oz. Dorado ( Mahi-Mahi, or Dolphin ) whatever you call these great fish, that is a nice fish!  She caught it off the Boat Living The Dream this May.
Amelia has been out fishing most of us ever since she was old enough to hold a rod !  ( Don't tell any one, but I think she always catches a bigger fish than her dad! )
Amelia's Dad, Derek Siegel ( Our Club Vice President ) also caught a nice mess of Flounder.  ( Pictured below. ) Those are some of the best tasting fish, a delicate light firm white meat that lends itself well to a seasoned pan frying!  It appears that he really knows how to catch them, I consider myself lucky to get a couple flounder in a day on the water.