The date for the 2023 El Cheapo is March 4, 2023
We are working to make the 2023 El Cheapo bigger and better for 2023 so check back here for more information. Once again Hagan Coastal Outfitters are sponsoring us big time with a great prize!
Hello Fishermen!!!!
Your 2023 El Cheapo Tournament committee is hard at work getting ready for this year's EPIC event! 
We are bringing back many of our amazing sponsors from the past AND adding some awesome new partnerships.

Check out the Prizes page and the Sponsors page!
Want to volunteer? Want to be a sponsor?
Send me an email at elcheapo@jaxfish.com
Thanks!
Bill Pollackov, Tournament Director. 
this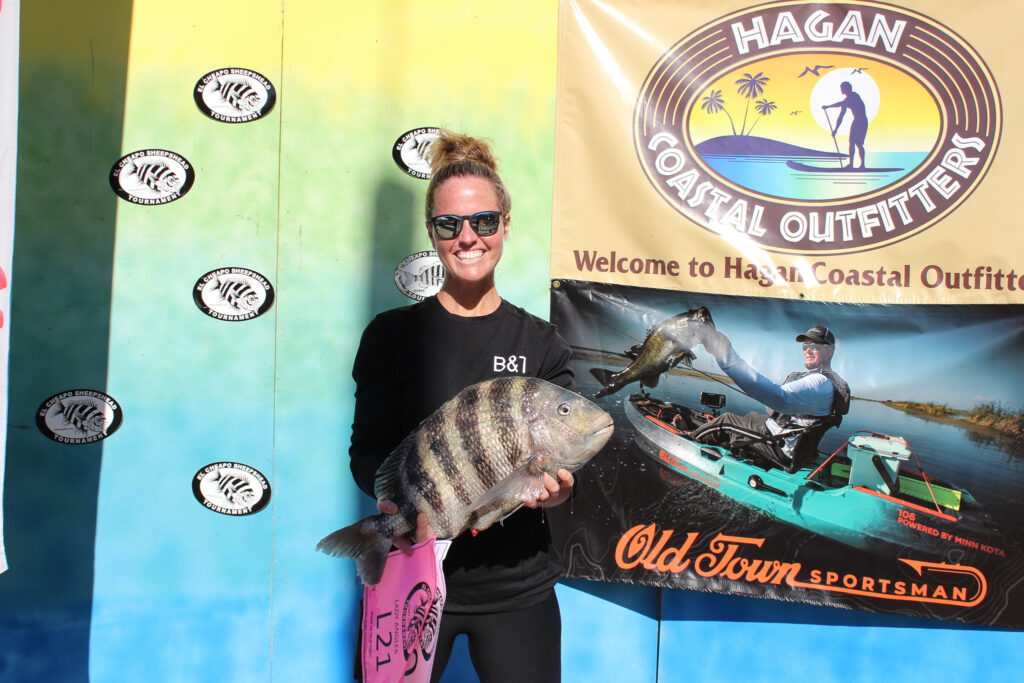 Meghan Traylor  with her 2022 winning 11 Pound 6 Ounce Sheepshead
er