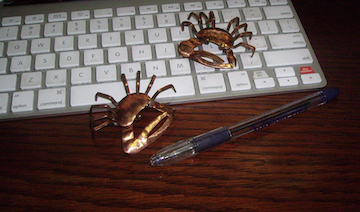 2022 EL CHEAPO SHEEPSHEAD TOURNAMENT RULES
PLEASE READ ALL THE WAY THROUGH
El Cheapo Sheepshead Tournament 2022 
Through the tremendous support of our anglers and sponsors, the El Cheapo has become the "Largest Sheepshead Tournament in the World" and one of the largest fishing tournaments in the United States!
2022 EL CHEAPO SHEEPSHEAD TOURNAMENT RULES – PLEASE READ ALL THE WAY THROUGH
Please note that Covid-19 condition currently apply.  Due to government action or future actions, we will reserve the right to edit or change as required by our officals.  Please check back on El Cheapo Chat for updates.
ENTRY FEE / REGISTRATION: Entry to the general tournament will be $125.00 per angler. Anglers can add an additional entry to the Kayak OR Ladies Tournament for $25.00. You can only enter ONE(1) Additional Catagory per angler. Both the Kayak Division and Ladies Division will carry a $100.00 standalone entry if not done in combination with the General Tournament entry. Kids entry into the Kid's Division (ONLY) will be $25.00 per child. 
PRIZE STRUCTURE FOR MULTIPLE ENTRIES: If you enter both the General Tournament AND the Kayak OR Ladies division, you will ONLY be eligible for ONE(1) prize. You will be placed on both applicable boards, and will automatically awarded the prize you qualify for with GREATER MONETARY VALUE. Once you are assigned a prize post weigh-in, you will automatically be removed from any other boards.
Example (all numbers are theoretical):  John enters both the General Tournament AND the Kayak Division ($125.00 + $25.00), and catches a 11.84 lb fish. John is then placed at 1st in the Kayak divisoin, and 2nd in the General Tournament.  The 1st Place Kayak prize is valued at $3200.00. The 2nd General Tournament prize is valued at $6500.00. John will automatically be awarded the 2nd General Tournament prize and subsequently be removed from the Kayak board. 
• TOURNAMENT WITHIN A TOURNAMENT: There is an optional entry fee of $20.00 per captain or kayak angler.  Captains who choose to pay the optional fee will fish a "tournament within a tournament".  They will compete for the optional entry fee purse only with other Captains who paid the optional entry fee.  All entry fees go toward the purse and will be divided among the top 3 Captains that paid the optional entry fee with 50% to 1st place, 30% to 2nd place, and 20 % to 3rd place. 
• MANDATORY CAPTAIN'S MEETING will be held at 7:30 Friday, March 4, 2022 (registrations will be accepted beginning at 5:30 p.m.) at the J.O.S.F.C. clubhouse at 4870 Ocean Street, Mayport, FL 
• FISHING RULES: A fishing license is required for all participants.  Eligible fish are: Sheepshead (Archosargus probatocephalus).  All fish must meet current FL state size requirements.  Only one fish per registered Captain, Kayak Angler, Jr. Angler and Lady Angler may be weighed in.  All fish must be caught on rod and reel, from a boat or kayak.  You must stay in your vessel. The tournament will be an open launch format, there will not be a check out or check in but we will be monitoring VHF 78.  Fishing begins at safe light, generally around 7:00 a.m.  Weigh-in opens at 1:00 p.m., and closes at 4:00 p.m.  You must be STANDING IN LINE by 4:00 p.m. All participants must comply with Coast Guard regulations and instructions. 
• TOURNAMENT COMMITTEE will be available during the tournament on VHF 78  
• TOURNAMENT WEATHER CALL will be made at the Captain's Meeting.  The Tournament Committee reserves the right to cancel or modify the tournament due to unsafe conditions.  If there is a small craft advisory or warning the tournament will be restricted to the river system meaning you may not enter the ocean from any inlet. Four hours of fishing will constitute a tournament day.  Weather date for the tournament shall be Sunday, March 6th. 
• WEIGHING-IN:  All fish submitted for weigh-in must be in fresh, edible condition, and caught that tournament day.  Fish cannot be in frozen condition.  No mutilated fish will be weighed.  All decisions regarding mutilation will be made by the weigh-master.  All fish submitted for weigh-in become property of the tournament. 
• PROTEST: All protests must be in writing within 15 minutes of the close of weigh-in, accompanied by a $100.00 CASH deposit.  Digital photographic evidence is strongly suggested.  If protest is upheld, deposit will be refunded.  The Tournament Committee will review all protests and their decision shall be final.  All entrants agree to submit to a polygraph at the request of the Tournament.  The results of the polygraph will be considered by the Rules Committee, along with any relevant information, which in their sole discretion will determine whether the entrant will be disqualified.  Failure to submit to such an examination will result in disqualification of the entrant. 
• PARTICIPANTS enter the tournament at their own risk.  The Jacksonville Offshore Sport Fishing Club (J.O.S.F.C.), "El Cheapo" Sheepshead Tournament, its officials or members shall not be liable for and hereby disclaim any liability for any and all losses, damages or injuries of any kind suffered by any participants, entrants, anglers, their guests and companions, boat captains, vessels, and equipment which may occur during the tournament, including the weigh-in location at the JOSFC facility. 
• TOURNAMENT DIRECTOR and or fishing committee reserves the right to refuse entry into the tournament for cause at the discretion of the tournament director and or committee. 
• JUNIOR ANGLERS (age 16 and under) and LADY ANGLERS (age 17 and up), for an additional fee will be competing for a separate prize structure, but must follow the same rules as stated above.  Each Junior/Lady Angler must be fishing with a registered captain in the general tournament and must be on their entry form. Their fish will ONLY count towards their respective division. Juniors and ladies should hook and fight their own fish unless safety dictates helping, especially with the juniors.
• KAYAK ANGLERS 
BY ENTERING YOU AGREE TO THE FOLLOWING:

I certify that I agree to comply with the El Cheapo Sheepshead Tournament Rules.
In consideration for the acceptance of my entry in the El Cheapo Sheepshead Tournament, I and my crew, for us, personal representatives, heirs and executors, release and forever discharge all members of the tournament committee, all tournament sponsors, contributors, participants, producers, and their employees, agents, contractors, representatives, successors and assigns (the "Released Parties") of all liabilities, claims, actions, damages, costs or expenses which I may have against the Released Parties for bodily injury, death, and/or property damage arising out of or in any way connected with my participation in the tournament, including but not limited to, all risks, known or unknown, anticipated or unanticipated without regard to whether they are inherent in participation in a fishing tournament. I understand that this release is an unconditional, full and general release, including a release of all claims arising out of the negligent acts or omission of any of the Released Parties.
I also agree that if I am one of the top three (3) winners, I and my crew will submit to a polygraph at the discretion of the tournament committee.
I hereby  authorize the use of my name and/or likeness as well as that of my vessel, free of further consideration, for promotion and advertising purposes in any media form and reproduction, including radio, television, newspaper, brochure, online or video.