Our 61 Annual Awards Banquet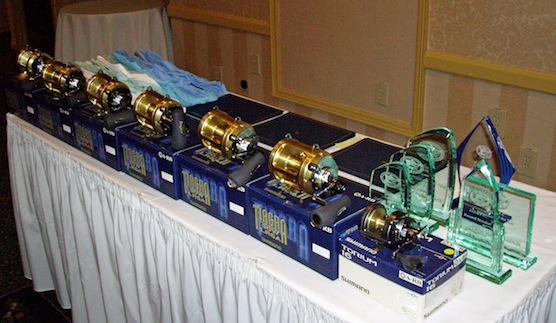 October 17, 2020
The 61st JOSFC Annual Awards Banquet
Once again we will be honoring the winners of the Fishing Boards and our Captains of the Year for both Offshore and  Inshore fishing.
This is a great event to attend as a member as we have a fantastic catered dinner, this year it will be BBQ with the dress as casual.  At this party we introduce your NEW Board of Directors and Officers and install them and say good by to the outgoing Board.
We WILL be having a banquet at the FOP Lodge on Saturday October 17th.  Of course it will be a little different this year.
We will be abiding by the current rules set in place in Duval County for restaurants.  Basically that means we will stay below half of the building capacity, we will space things out as much as we can and masks should be worn when you are inside and not seated.  I know that club members range in what they believe but following the lead of the Duval County rules is much better than not having a banquet.
We also hold the biggest Raffle for the members of all year, with a lot of good fishing gear, as well as a lot of good things for the Ladies or just the house!
Tickets are just $35 / person and you can purchase them from any Officer or Board member, or by calling Bill Breen at 904-254-2791 or E-mailing him at breenw@bellsouth.net