ON-LINE registration is OPEN!
Register before NOON February 20th to be entered in the Early Entry Drawing for a Big Green Egg!
A HUGE Thank You to Anchor Apparel Company and Hagan Costal Outfitters for sponsoring this drawing!  This is a sliding scale entry system.  Want more entries for that Big Green Egg?  The sooner you enter the more entries you get for the drawing!
Tune in to social media for frequent raffle updates and more information on the tournament. 
The early entry raffle will be held on FEBRUARY 20, 2022. Stay tuned for location information. 
General entry fee is $125.00 Early entry until 2/20/22 with free early entry into a Big Green Egg Grill Drawing!
Kayak and Ladies entry fees are $100.00 per entry OR $150 to enter BOTH General & Kayak divisions.  All registration closes at 6:59 a.m. on the morning of the tournament.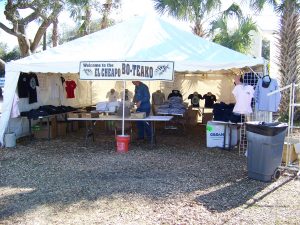 The below button will open a printable .pdf file that you can print, fill out and mail your entry along with your check to :
Pending updated form