These are JOSFC Club Members, who have skills that you might need.
They do offer a Club Discount so if you need work done, call them first!
Captain Dan Parker
Email: captdanparker@comcast.net
Phone: 904-613-7950
Services Offered: Mobile marine mechanic, and boat repairs
Joe Miller
Email: odeschool101@yahoo.com
Phone: 678-488-1840
Services Offered: Certified Yamaha Mechanic Certified Boat Mechanic
Electro Mech Tech 20 + years
Miscellaneous:
Seneca Ball
Contact:
Email Address:      senecaball@gmail.com
Phone:      904-994-4248
Services Offered: work at ROUND TREE REALTY
and can help  any member with purchasing or selling their property.
Butch Ogin – A to Z Repair & Maintenance
Email: ogin528@comcast.net
Phone: 904-249-8161
Services Offered: Commercial & Residential repairs, and maintenance of all kinds.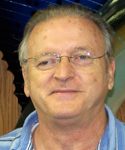 Frank Joura
First Coast Enterprises lic.#: CRC-043801
Phone: 904.465.4552
Remodeling the First Coast for over 25 years. Room additions, kitchen and bath remodels, termite and structural damage repairs, custom painting, design / build services for any residential or light commercial project.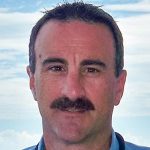 Captain Dave Sipler's Sport Fishing
Email: charter@captdaves.com
Phone: 904-642-9546
Services Offered: Inshore/ Near Costal Light Tackle Charters 1 – 4 passengers, Tours, Cruises to 6 passengers.