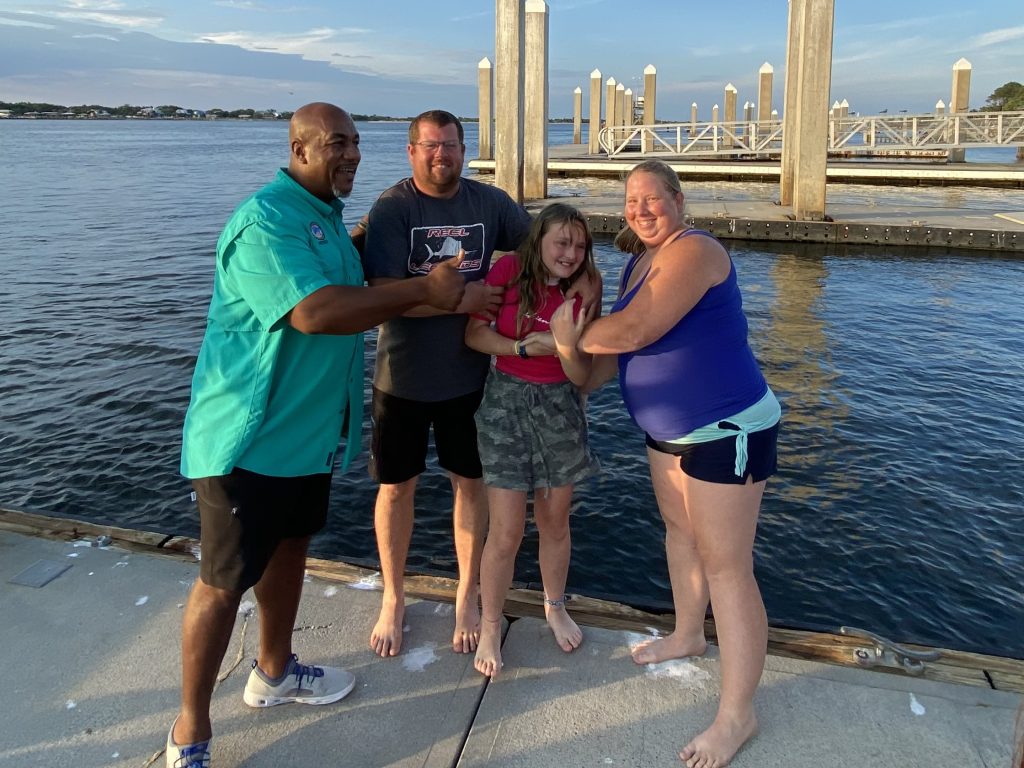 This was a rare occasion, we got to throw 3 members of the same family in the river at the meeting on August 3rd!  
From the Left, in the photo are JOSFC President Chris Jones, Joseph Girard, Hayden Girard and Melissa Girard.
Joseph said that they caught 5 on 7/21/23.  2 at TW, 2 at BB and 1 at MR.  Those were his and Melinda's, Hayden caught hers 8/3/23!  
A long standing tradition of the JOSFC is that AFTER you join this club, when you catch your first Sailfish, we take time from the next meeting to throw you in the river!   It does not matter if you have caught a dozen Sailfish before you joined, it only counts after you join.     When you catch your first Sailfish after joining, you have to "Swim to earn your Pin"   After your dunking we award you with a nice pewter Sailfish pin to wear on your fishing shirts.